Becoming a skilled phone sex operator requires more than just a sultry voice and a willingness to engage in explicit conversations. It's an art that demands continuous learning, practice, and a deep understanding of human desires. Whether you're a novice entering the world of phone sex or a seasoned operator looking to enhance your skills, this comprehensive guide offers valuable insights and practical tips to help you evolve from a novice to a pro.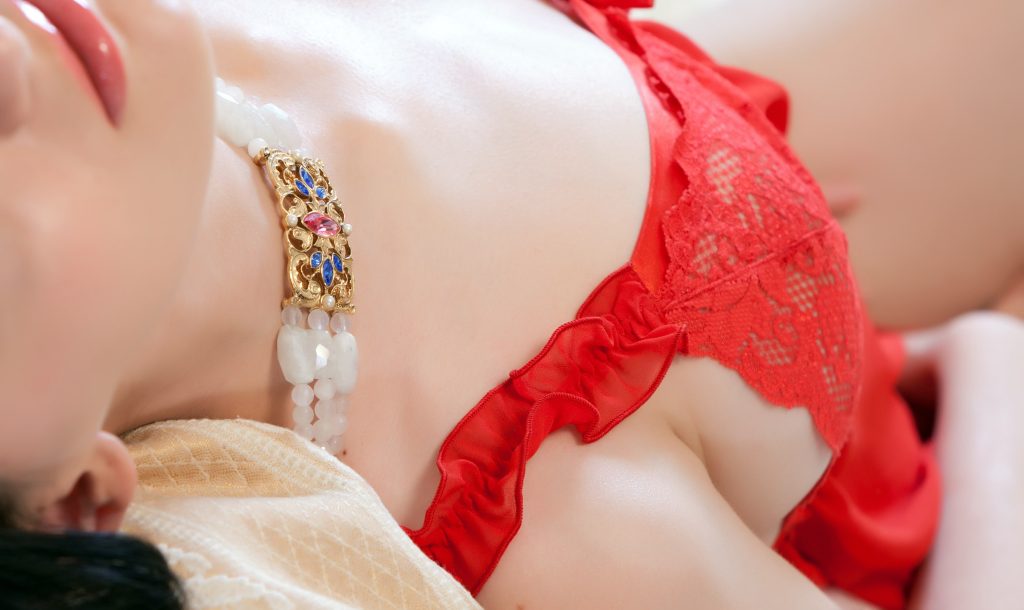 1. Embrace Education and Learning
Entering the realm of phone sex as a novice means being open to learning and education. Study the art of communication, psychology of desire, and the nuances of verbal intimacy. Books, online courses, and resources on human sexuality can provide a strong foundation.
2. Develop Active Listening Skills
Active listening is a cornerstone of effective phone sex. Sharpen your ability to listen attentively, not just to the words spoken, but to the tone, emotions, and unspoken desires behind them. Responding thoughtfully and empathetically enhances the caller's experience.
3. Master the Art of Verbal Seduction
Verbal seduction is a skill that sets pros apart. Cultivate the art of using your voice, tone, and pacing to create a tantalizing and hypnotic effect. Experiment with different tones – sultry, playful, or confident – to find what resonates best with your style.
4. Create Dynamic Scenarios
Crafting engaging scenarios requires creativity and adaptability. Develop scenarios that cater to various caller fantasies, ensuring you're well-prepared to guide the conversation and create a compelling narrative that captures their imagination.
5. Explore Different Roles and Personas
As you progress, experiment with different roles and personas to diversify your offerings. Whether you're the confidant, the seductress, or the adventurous explorer, embracing different personas adds versatility and keeps callers intrigued.
6. Enhance Fantasy Exploration
Novice operators often focus on the caller's fantasies, but pros skillfully guide callers to explore their desires more deeply. Ask open-ended questions that encourage callers to articulate their fantasies, helping them delve into uncharted territories of pleasure.
7. Develop Empathy and Emotional Intelligence
Empathy and emotional intelligence are essential qualities for a pro phone sex operator. Connect with callers on an emotional level, validate their feelings, and provide a safe space for them to express their desires without judgment.
8. Effective Use of Pauses and Timing
Mastering the use of pauses and timing enhances the allure of phone sex. Use well-placed pauses to build anticipation, allowing callers to savor the experience and creating a sense of longing for the next phrase.
9. Fluidity in Conversation
Transitioning smoothly between different scenarios or fantasies requires fluidity in conversation. Seamlessly guide callers from one topic to another, ensuring a natural and engaging flow that keeps them captivated.
10. Feedback and Self-Reflection
Regularly seek feedback from callers to understand their preferences and areas for improvement. Engage in self-reflection to assess your own performance, identifying strengths and areas where you can refine your skills.
11. Embrace Role-Play and Imagination
Role-play is a powerful tool in the phone sex operator's arsenal. As you progress, delve into more intricate role-play scenarios that require improvisation, imagination, and quick thinking.
12. Cultivate Confidence and Authenticity
Confidence is essential for delivering a captivating experience. Cultivate self-confidence by embracing your unique style and authenticity. Authenticity resonates with callers and enhances the connection you establish.
13. Respectful Exploration of Taboos
As you advance, explore conversations that involve taboos or more explicit desires. Approach these discussions with sensitivity and respect, ensuring the caller's comfort and consent throughout the interaction.
14. Multisensory Engagement
Incorporate multisensory engagement by describing sensory experiences beyond just verbal dialogue. Incorporate sounds, scents, and textures to create a more immersive and vivid mental landscape.
15. Ethical Considerations and Boundaries
Pros prioritize ethical considerations and respect boundaries. Always uphold the caller's emotional well-being and consent. Know when to redirect conversations away from uncomfortable topics or scenarios.
16. Practice, Practice, Practice
Skill enhancement is a continuous journey. Dedicate time to practice regularly, whether through role-play with a trusted partner, recording your own sessions for review, or engaging in mock conversations.
17. Seek Guidance and Mentorship
Consider seeking guidance from experienced operators or mentors who can provide valuable insights and constructive feedback. Learning from those who have mastered the art can accelerate your growth as a phone sex pro.
18. Embrace Growth and Evolution
As you transition from novice to pro, embrace growth and evolution. Your skills will naturally evolve over time, and the confidence and expertise you gain will shine through in every conversation.
19. Continuous Improvement
Commit to continuous improvement by staying informed about industry trends, communication techniques, and evolving caller preferences. Adapt your approach to provide the best possible experience for callers.
20. Celebrate Milestones
Celebrate your milestones and achievements along the way. Acknowledge the progress you've made, the connections you've formed, and the valuable skills you've cultivated as a seasoned phone sex operator.
The journey from novice to pro is a rewarding one that requires dedication, self-awareness, and a genuine passion for human connection. By honing your skills, embracing new challenges, and continuously striving for improvement, you can evolve into a masterful phone sex operator who creates memorable, authentic, and deeply satisfying experiences for callers.