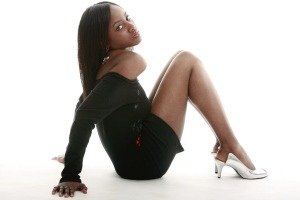 Phone dating is a lot of fun but there is one thing that you need to know how to do to make the most of your time on the chat lines and that is to know how to keep a conversation flowing. This blog will give some recommendations on how to hold a conversation on the phone and keep other parties interested.
If you've never tried phone dating, you're missing out! Luckily you can get started any time you want as the chat lines are open 24/7! Just dial the chat line number and you'll be directly connected to someone new.
One way to keep the conversation flowing is to ask your phone friend questions that allow for long-winded responses. This will not only allow you to practice your active listening skills but also will give you the opportunity to learn more about your phone pal. By asking open-ended questions, you are likely to keep the conversation going and go back and forth with your phone friend about experiences, perspectives, and interests.
Another way to keep the conversation flowing is to be open and share your life experiences and desires. By doing this, you can really take the conversation to unique places depending on where the conversation naturally There are many kinds of styles in terms of phone dating techniques. No matter how you decide to come off or what approach you choose on a possible blossoming friendship or potential lover, there is one thing to keep in mind and that is to be yourself. Have you ever sensed that someone is putting on an act while they are speaking with you? If so, that may have been your intuition telling you something. You may as well avoid that being the case with you and be yourself. You will get the people who stick around actually liking you for you and that's something all people should strive for.
There are many kinds of communication styles when it comes to phone dating and this blog will explore a few ways to go about making a new phone friend. When you dial the chat line number, you will be instantly connected with someone new and within a matter of moments, you should notice if you and the other person on the phone are a good fit. If not, there's no need to worry as all you need to do is end the call and redial the chat line number when you're ready to speak with another new person.
One kind of communication style to try out on a phone date is to be direct with what you want. By doing this, you will find out within a matter of minutes whether you and your phone partner are on the same page. Many people within the phone dating community are direct and so it will be easy to connect with others and start building your friendships and phone loverships.
Another approach in terms of communication is to be passive and draw thing out with new phone friends. By using this approach, you can learn a lot about your new phone pal and build the tension until you both may want to experience phone sex.
leads to. You can have fun and talk about anything you want. You can even try out phone sex and use creativity to keep it interesting and entertaining.
There are so many ways you can get to know others on the chat lines. The community of people who use this platform to connect with others is typically open, non-judgemental, and friendly. These traits make it easy to get to know others in a genuine and fun way! Meet lovers, friends, hookups and all kinds of people on the chat lines. There are hundreds of people available to speak with you, so whenever you want to give it a try!