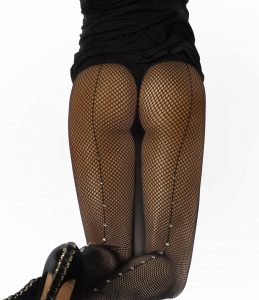 Some people say that abstinence is the safest route to go when it comes to sex. Wait until you are married, then go for it after you are. While this works well for some people, for most is just a long and grueling wait to find that right compatible person. Many people look at it as the only safe option. This is simply not true. We think that phone sex is sex too, and guess what… it is just as safe as abstinence.
Phone Sex Is More Fun
More fun than abstinence and more fun than a lot of things. The possibilities are endless and women and men love the audio conversations they have with their regular phone sex partners. Two people interacting in the most sensual, passionate, raunchy, and/or kinky ways. Here are a few of the ways that phone sex chat is more fun than so many other options:
Two people that want sex getting together to share the experience
When you call a phone sex hotline, the other person on the phone is someone you know loves sex. They are ready to play. Sex partners are sometimes not horny and ready, but whoever is on a sex chat line absolutely is.
The Best Matches
Being able to select your sexy time matches from a large number of people that not only love sex… but are open about it is huge. Talk about the perfect place to find the maximum compatibility. Our phone sex line provides you with access to such a wide number or personality types and sexual preference that you will enjoy quality matches with great sexual compatibility.
Variety
There are things revolving around sex that you have never thought of. Phone sex doesn't bring you the same things all the time (unless that's what you want, of course). Different girls have different ways of presenting the same fantasies, and you may find yourself exploring fantasies you never knew you had. Our experienced chatters have turn-one they would love to share with you.
No Testing Needed
No physical contact means no risk. Keep yourself ready for future relationships while also having mind-blowing orgasms and connecting with some very hot people.
No condoms Or Birth Control Needed
Either of these things turn-off or simply not something your body is into. Be safe while still having hot and sexual romps. Let your imagination run wild, there are so many things to explore.