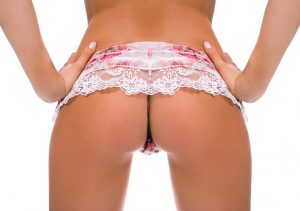 Variety is a wonderful thing, and there are plenty of toys that can give your phone sex experience that extra edge. Some take to hands and require multitasking when holding a phone, so headsets or Bluetooth earbuds can help make the experience smooth and hot. When you are horny and ready to make the call, pull out some of these toys first. Here are some toys that can help with your intimate phone sex date.
Male Masturbation Sleeves
These are simple and feel great. Add some water based lube and make sure to clean after use, they tend to be easy to clean and not very messy. Some brands come with different textures and holes, replicating the look of an ass or pussy, but others are just soft sleeves. As your hot party chat playmate on the other line describes what she is doing with her mouth, ass, and pussy, you can mimic the motions described. These are some of the male genders favorite types of toys and can often be utilized with only one hand, leaving the other hand available for naughty fun.
Glass Toys for Insertion
Anal play is all the rage, and for great reason. More people are exploring anal sex and it is a great addition to masturbation as well. Many sex educators love glass as an intro experience, especially if the toy isn't too thick. Glass is easy to clean, smooth, and great for most types of lube. Incorporating it into your phone date role-play is amazing as well (just think about a hot strap-on fantasy). Whether for anal sex play or pussy play, it is a great option.
Lube
Lube is a trusty companion for all masturbation and sex activities. Don't overdo it, but make sure there is enough lube to keep things smooth so you don't have to use both hands to open the bottle again. Pump bottles are actually pretty great, so look for a good one, then put your favorite lube in that container. Pump bottles are great for keeping the mess down and make sure to not waste any lube, perfect for situations where you don't want to get lube all over your phone.
These are three things that are great love to have around when a phone chat starts. There are other things to pull out, but these are always the first.